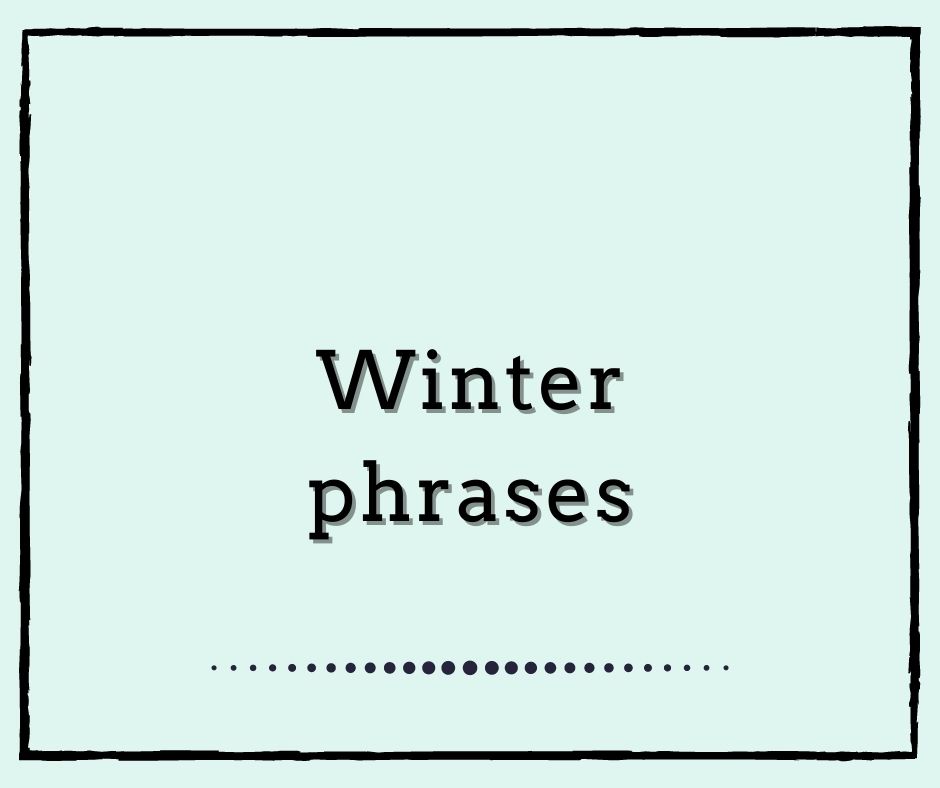 Tak aj nám už konečne trochu nasnežilo, preto nezaškodí si  pripomenúť niektoré výraz ktoré sa spájajú so zimou.
Chilly– chladno, čerstvo
It´s chilly today, you rather take a coat.
Dnes je chladno, radšej si zober kabát.
Freezing cold– fakt zima  😕
It´s freezing cold outside. I´m staying in.
Vonku je veľmi chladno. Zostávam doma.
Below freezing– pod bodom mrazu
It´s  suppoused to go below freezing tomorow.
Zajtra má byť pod bodom mrazu.
Get/catch a cold – mať/ chytiť nádchu
He caught a cold from me.
Chytil odo mňa nádchu.
Leave someone cold– nemať záujem o niečo/niekoho
I´m afraid that watching hockey just leaves me cold.
Obávam sa, že pozeranie hokeja ma nezaujíma.
Snowed under– byť zavalený niečím, zvyčajne prácou
I can´t go out tonight, I´m snowed under work.
Dnes nemôžem ísť von, som zavalený prácou.
Put on ice– ( zmraziť) odložiť niečo na neskôr
Project was put on ice due to the lack of finances.
Projekt bol odložený na neskôr kvôli nedostatku financií.
To be on thin ice– pohybovať sa na tenkom ľade
This is very sensitive mater. You are on a thin ice.
Toto je veľmi citlivá téma. Pohybuješ sa na tenkom ľade.
The tip of the iceberg– vrcholok ľadovca-iba viditeľná časť väčšieho celku
His agresivity is only the tip of the iceberg. You really don´t know what is he like!
Jeho agresivita je iba vrchol ľadovca. Ty vážne nevieš aký je!