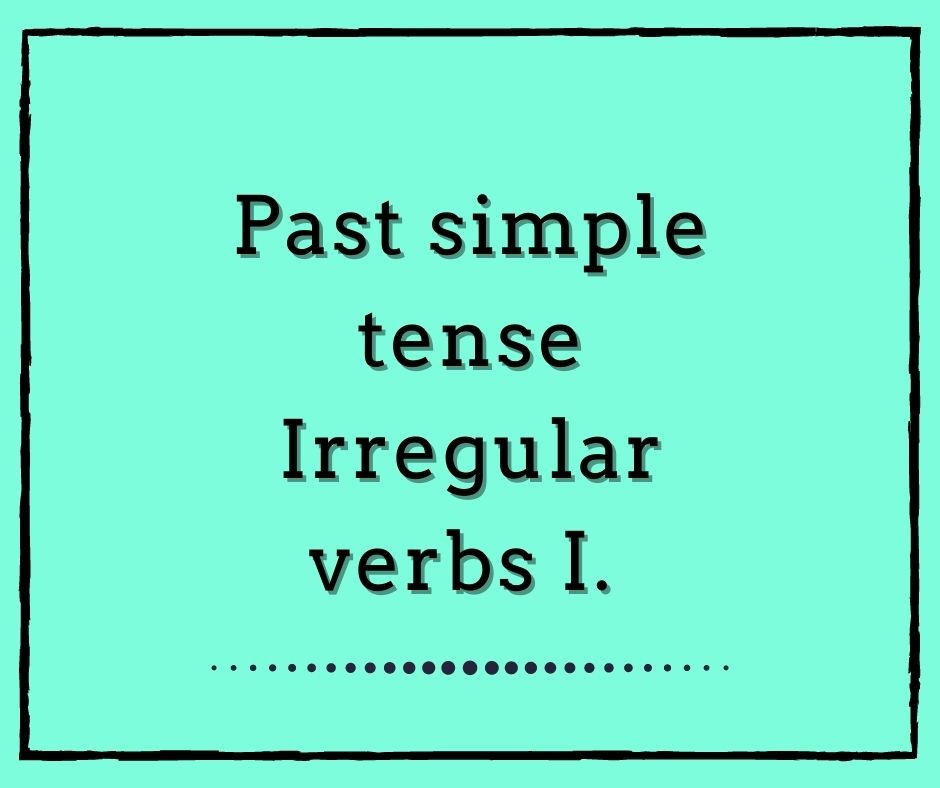 Slovesá delíme na pravidelné a nepravidelné.
Nepravidelné slovesá sú typické tým, že v minulom čase majú iný tvar. Bohužiaľ, treba si ich pravidelným používaním  zapamätať. 
Avšak i tieto slovesá môžeme rozdeliť do určitých kategórií pre rýchlejšie zvládnutie. 
Môžeme si to ukázať na príklade slovies , ktoré sa v minulom čase končia koncovkou -UGHT.
Pre pravidelné slovesá pozri: Past Tense Minulý Čas
Teach : učiť , vyučovať. Minulý čas: Taught
Prít. Čas:  I teach English language.  Vyučujem anglický jazyk.
Min. čas: He taught me how  to whistle.  Naučil ma ako pískať.
Buy

:

kúpiť. Minulý čas: Bought
Pč:  I always buy something what I don´t need. Vždy kúpim niečo čo nepotrebujem.
Mč: Yesterday I bought a new T-shirt. Včera som si kúpil nové tričko.
Ďalší typ slovies, ktorý sa celkom dobre pamätá, sú slovesá kde sa hláska I mení na hlásku A.
Sing: spievať, Minulý čas: Sang
Pč: He never sings. On nikdy nespieva.
Mč: I sang the song for the first time. Spieval som pieseň po prvý raz.
Drink: piť , minulý čas: Drank
Pč: Do you drink tequilla? Piješ teqilu?
Mč: We drank half of the bottle. Vypili sme pol fľaše.
Pre viacej slovies v kategórii –ought a –i/a klikni naQuizlet Irregular Verbs OUGHT+I-A-U a precvič si nové slovíčka.