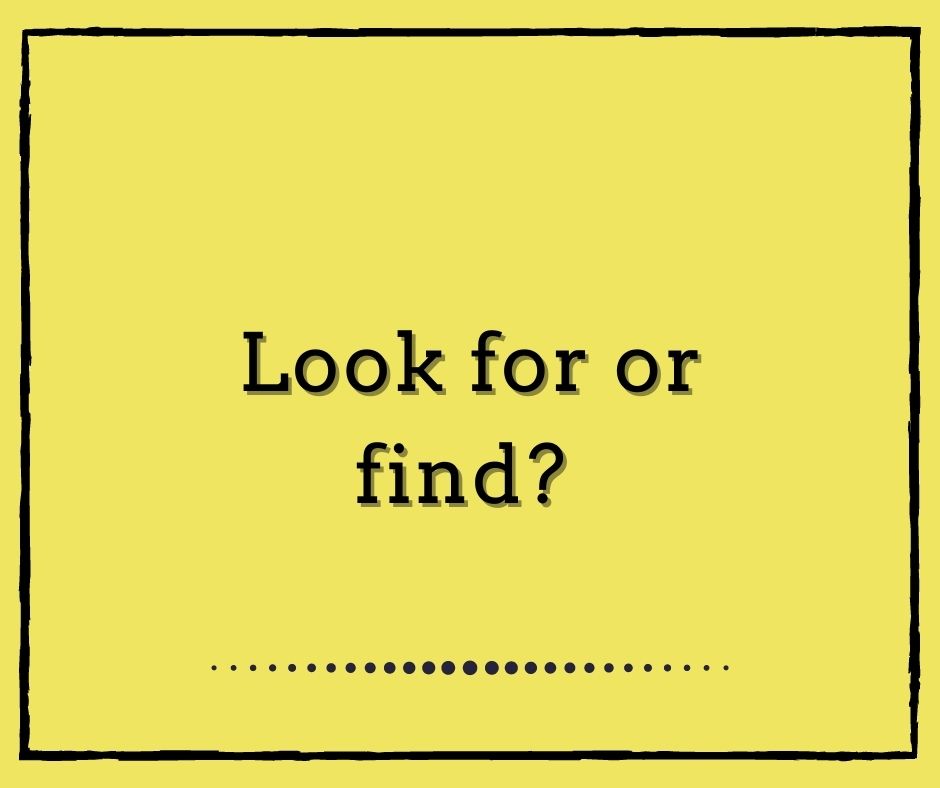 Väčšina mojich študentov má problém s používam výrazov Look For a Find.
Obe slová majú podobný význam a preto sú často zamieňané.
LOOK FOR – hľadať = je to proces hľadania
Hľadám lepšiu prácu.
I´m looking for my keys. I can´t find them.
Hľadám moje kľúče. Nemôžem ich nájsť.
FIND – nájsť = je to výsledok hľadania
I found my keys on the table.
Našiel som kľúče na stole.
I´m finding ….
   look for = proces       vr      find = výsledok
napr. I was looking for my keys yesterday and then I found them under my bed.
Včera som celý deň hľadal kľúče a potom som ich našiel pod posteľou.
A poznáš výraz FIND OUT?
FIND OUT – zistiť, odhaliť
I found out that he lied to me.
Zistil som, že mi klamal.
He found out my number on the web.
Zistil moje číslo na webe.
Liars risk being found out.
Klamári riskujú že budú odhalení.
 Good luck and I hope you find your way how to use these confusing words 🙂