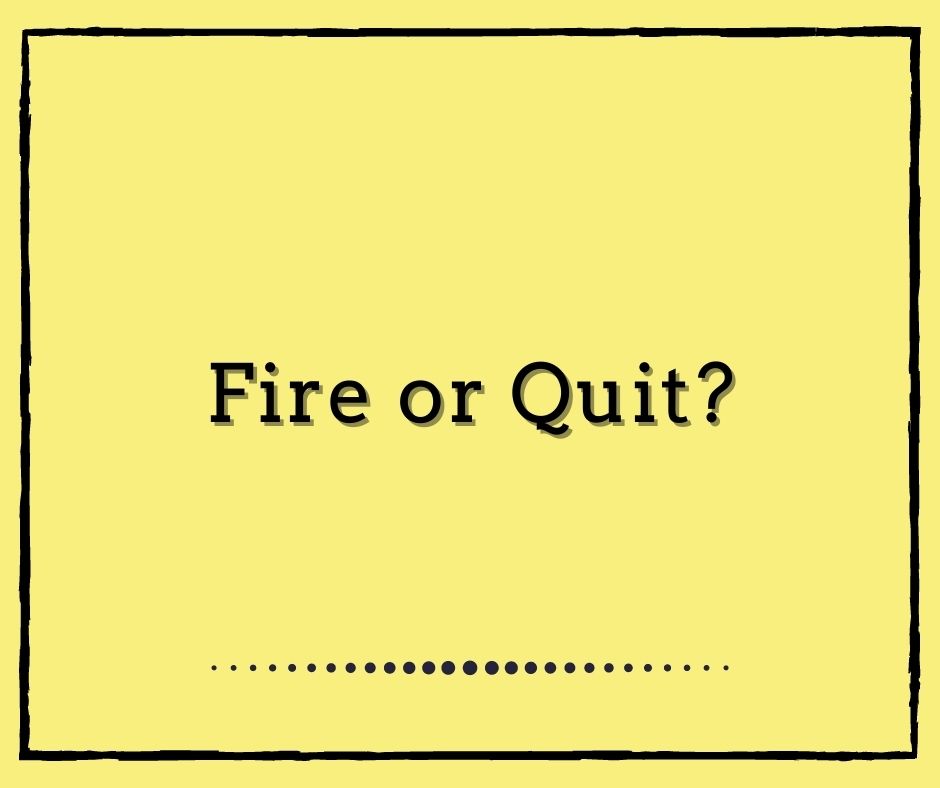 Dať výpoveď alebo byť vyhodený z práce –  trochu rozdiel, že?
Pre správne použitie slov pokračuj v čítaní…
To FIRE somebody :  vyhodiť z práce,  ukončiť so zamestnancom pracovný pomer
Joan got fired from her first job.
Joan bola vyhodená z jej prvej práce.
Samuel is responsible for hiring and firing.
Samuel má na starosti najímanie a prepúšťanie ľudí.
To QUIT : odísť z práce ( ja sám, je to moje rozhodnutie) , dať výpoveď
If you don´t pay me, I will quit.
Ak mi nezaplatíš, odídem.
I´ve decided to quit as a manager of the project.
Rozhodol som sa zanechať ( odísť) pozíciu manažéra projektu.