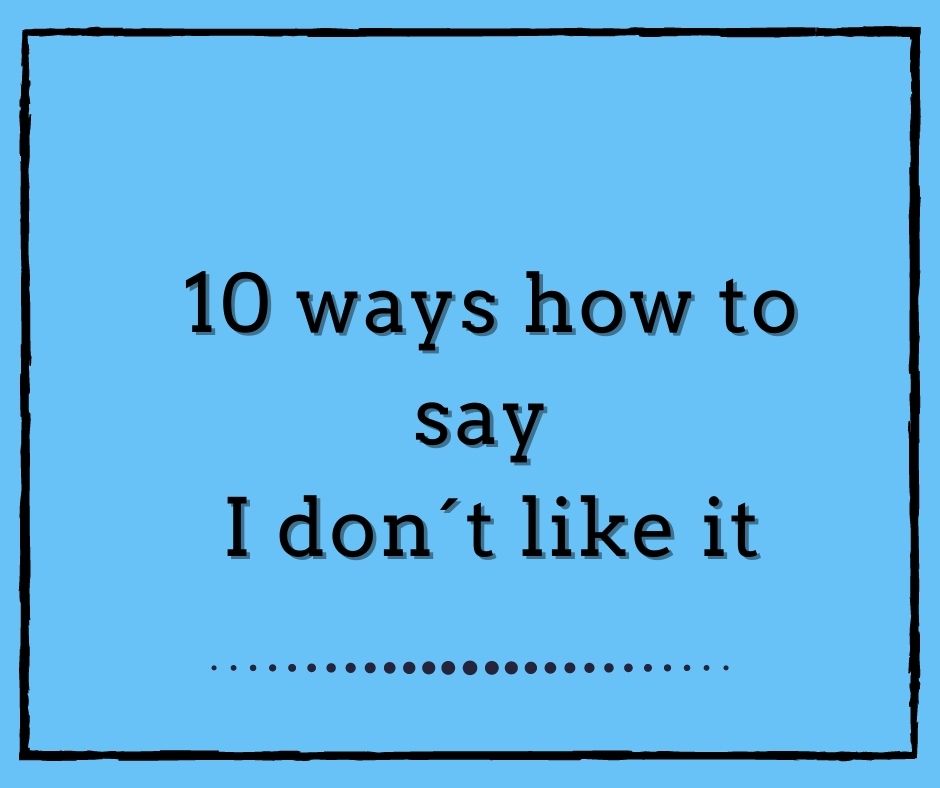 I don´t like it.
Nemám to rád.
A 10 spôsobov ako to povedať inak.
Buďme kreatívny a rozšírme si slovnú zásobu!
I dislike it. Nemám to rád. Sloveso DISLIKE je viacej formálne.
I pass. Nechám to tak, nepáči sa mi to. PASS znamená prejsť, zvládnuť.
I´ve had enough! Už mám dosť.
I´m not into it. Nie som " do toho". Nebaví ma to, nemám to rád.
I´m not a big fan of it. Nie som veľký fanúšik (toho). Nepodporujem to.
I don´t appreciate that. Sloveso Appreciate znamená oceniť niečo, napr. službu. Nevážim si toho, neoceňujem to, nepáči sa mi to.

I´m not fond of it.

Fráza to be FOND OF smt znamená byť do niečoho zapálený, rád niečo robiť. Takže túto frázu by sme mohli voľne preložiť ako nie som do toho zapálený, nebaví ma to, nemám to rád.
That´s not for me. Toto nie je pre mňa.
I´m impartial about that. Som nestranný v tejto veci. Nemám k tomu žiadny postoj.
I´m not crazy about it. Nešaliem z toho.