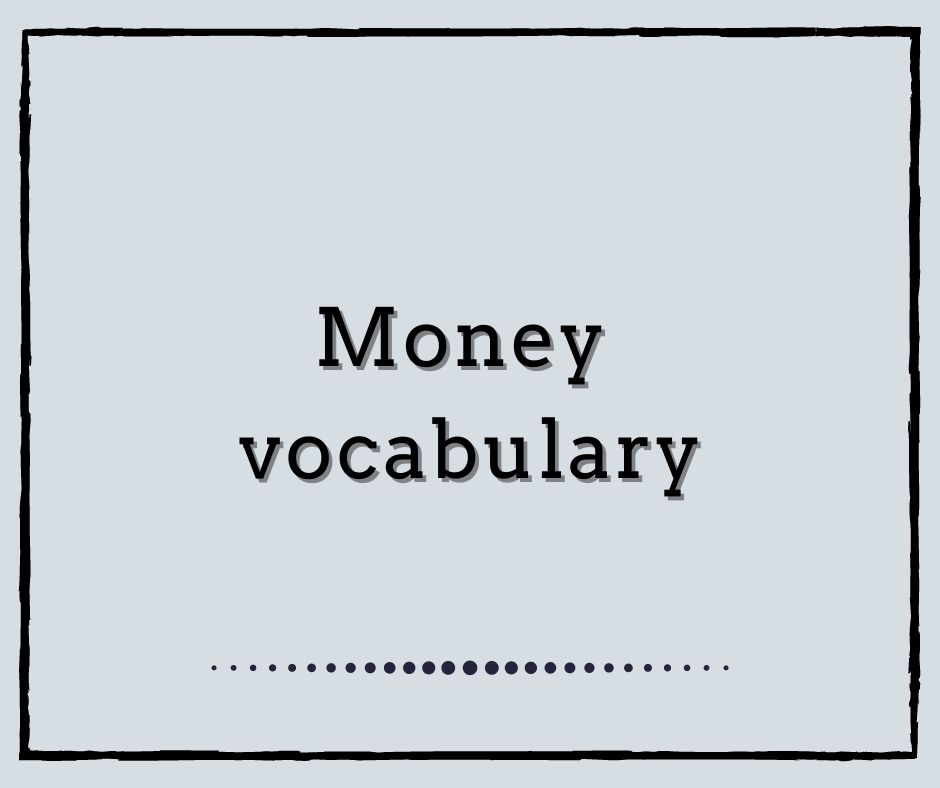 Peniaze v rôznych formách majú rôzne názvy.
Prehľad najbežnejších slov zaoberajúcich sa peniazmi.



Alimony: dávky na dieťa
Once we get divorced you will pay my the alimony.
Keď sa rozvedieme, budeš mi platiť prídavky na dieťa.
Loan: pôžička
I took a loan five years ago and now I´ve got a problem to pay it off.
Pred piatimi rokmi som si zobral pôžičku a teraz mám problém ju splatiť.


Salary: výplata ( zvyčajne ročne, poprípade mesačne)
He earns a salary of 150000 Euro per year. It is very good in comparison to his peers.
Zarába 150000 Euro ročne. To je veľmi dobré v porovnaní s jeho vrstevníkmi.
Debt: dlh
I´m in red numbers. My debt has been dramatically raising .
Som v mínuse. Môj dlh sa dramaticky zvyšuje.


Tip: sprepitné
It is common to give 10% tip to the waiter.
Je bežné dať 10% sprepitné čašníkovi.
Tax: daň
Only things you have to do is to pay tax and die.
Jediné veci ktoré musíš urobiť je platiť dane a zomrieť.


Fine: pokuta, poplatok
The fine for parking outside the zone is very high.
Pokuta za parkovanie mimo zóny je veľmi vysoká.
Pocket-money: vreckové
I don´t give any pocket-money to my child. It is necessary.
Nedávam môjmu dieťaťu vreckové. Nie je to nutné.


Pension: dôchodok
Pensions in Slovakia are very low. It is difficult to survive on it.
Dôchodky na slovensku sú veľmi nízke. Je veľmi ťažké z nich vyžiť.
Wage: mzda (zvyčajne týždenne)
Our company offers interesting weekle wage 700 Euro.
Naša firma ponúka zaujímavú týždennú mzdu 700 Euro.