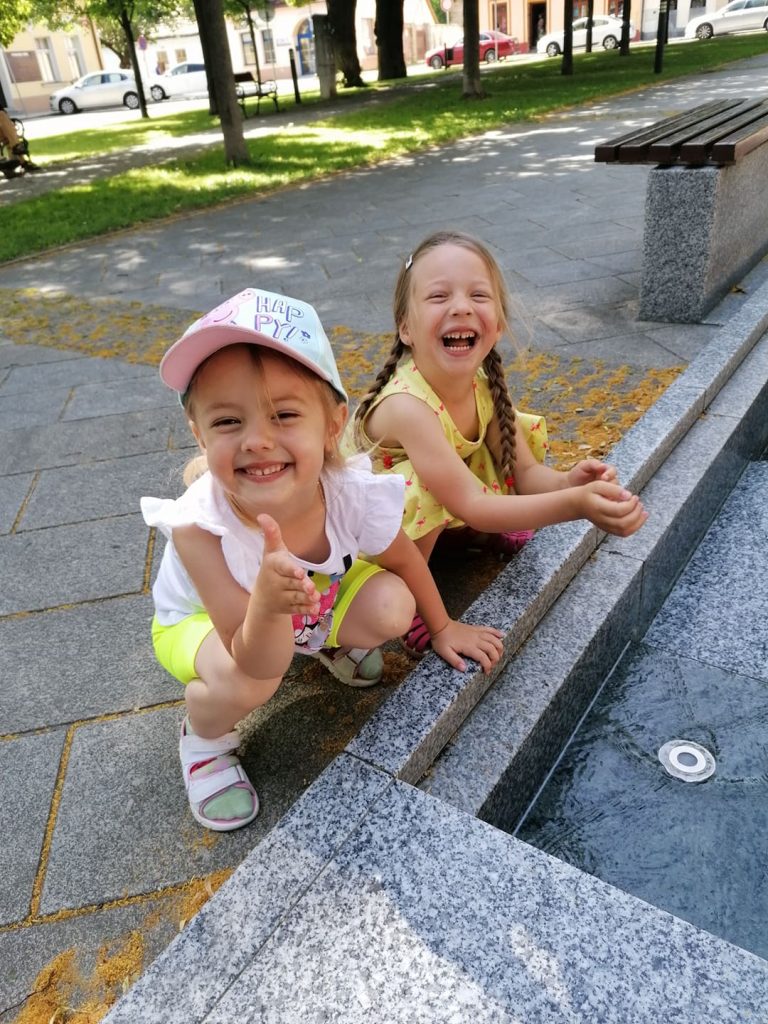 Angličtina pre detičky je kurz, kde sa deti učia anglicky hravou formou a v malých skupinkách.
Deti sú rozdelené do skupiniek podľa veku a všetky aktivity a hry sú prispôsobené veku a schopnostiam detičiek.
Základom výučby je skvelá učebnica Playtime a Cookie and Friends s krásnymi ilustráciami, ktorej súčasťou sú CD, DVD, rôzne samolepky, pop outs, flashcards, veľká rozprávková kniha a bábky Monkey a Cookie, ktoré sprevádzajú detičky hodinami.
Okrem toho používame mix rôznych materiálov, pesničiek a hier aby boli hodiny pre deti zaujímavé, angličtina ich zaujala a hravo sa učili základy cudzieho jazyka.
A prečo prihlásiť vaše detičky na tento kurz?
- deti to baví a vždy sa tešia na hodiny
- v cene sú zahrnuté materiály a "Anglický Pas" ,kde deti dostávajú pečiatky alebo samolepky za prácu na hodine – motivácia a možnosť pochváliť sa rodičom
- deti sa učia prirodzene- formou hry a zábavy, cez pesničky a príbehy
- získajú pozitívny prístup k angličtine
- uľahčíte dieťaťu štart v škole- cudzí jazyk pre neho nebude problém a bude mať dobré základy
- ako rodič máte prehľad- pravidelne vás informujeme o tom, čo sme robili na hodine
Poskytujeme aj kurz angličtiny pre deti predškolského veku v sieti štátnych materských škôl v Skalici.
Výuka prebieha v priestoroch škôlky v poobedňajších hodinách.
Pre viacej informácií kontaktujte nás alebo príslušnú materskú škôlku.
Zápis v škôlke prebieha počas prvých septembrových týždňov.
Úroveň: od začiatočníkov
Počet študentov: max 6 detí
Frekvencia hodín: 1x týždenne / 45 min
Cena: 8 Euro/45 min, platba na 3 mesiace vopred